About Me
Hello, My name is Roger.  I started Four Season Spas in 2005 after shopping for my own spa. I noticed many people buying spas online or at home improvement stores because dealerships were simply too expensive.  After becoming turned off by high prices, low quality, and pushy salespeople, I was about to purchase a spa from the internet myself.  This is when I realized the need for a local dealer that could provide technical service and sell quality products for affordable prices.
Four Season Spas is a unique full service, home based dealership.  As such, my operating costs are much lower than traditional storefront or warehouse retailers.  This is why other dealers simply cannot compete with my prices.
I have a tremendous amount of pride in this business, and my dedication to customer satisfaction is unparalleled.  I am a people person who genuinely likes to help and make other people happy.  I also rely on my satisfied customers to spread the word and bring in new customers.  In fact, most of my business is by referrals from other happy customers.
Before opening Four Season Spas, I worked for 23 years at a fortune 500 manufacturing company as an electronic technician.  I repaired complex million-dollar machines, worked in design engineering, and was even awarded several patents for designing electrical safety products.  My electronics and mechanical background give me the knowledge and ability to make more complex repairs.  While other techs typically replace whole components, I am often able to repair them and save my customers considerable costs.  With extensive training and experience in electrical, mechanical, and plumbing systems, I consider myself a well-rounded professional.  While many other spa dealers are also professionals, their training is mostly focused on marketing and sales.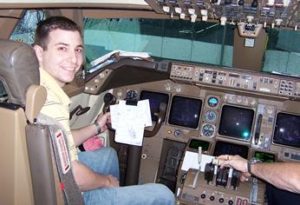 You can't see a fancy showroom from your hot tub, so why pay for one?